KAO THE KANGAROO ROUND 2 [DESCARGA][INGLÉS][GAMECUBE / PC][ENERO 2015]
Titulo:
Kao The Kangaroo Round 2
Genero:
Acción / Aventura
Desarrollador:
Tate Interactive
Idioma:
Inglés
Plataforma:
Nintendo GameCube (Incluye emulador para jugar en PC)
CARACTERÍSTICAS PRINCIPALES
Kao the Kangaroo Round 2 es un juego de plataformas en tercera persona en el que encarnamos a un joven, lindo y amarillo canguro, que debe salvar a los animales de las manos del malvado cazador y sus colegas igualmente malos. Con el fin de sobornar al guardia y llegar a bordo de la nave del cazador, Kao deberá recoger un montón de monedas esparcidas por todo el juego. El personaje principal puede luchar con los guantes de boxeo y puede lanzar boomerangs letales.
Requisitos Mínimos (Emulador)
Procesador:
1.3GHz
Tarjeta gráfica:
1 GB
RAM:
2 GB
S.O.:
Windows Xp
Disco Duro:
1.4 GB
Capturas
KAO THE KANGAROO ROUND 2
Instrucciones de Instalación
POR FAVOR AYÚDAME
DANDO CLICK LOS ANUNCIOS
Links de Descarga
CLICK, COPIA Y PEGA
Contraseña:
si_el_usuario_no_es_mrintel_o_mrintel01_es_repost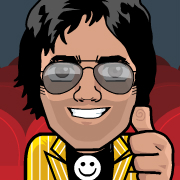 -Todo Comentario se agradece

-Si necesitas algún otro juego o software para otras plataformas, los puedo subir

-Si necesitan soporte técnico pueden solicitarme un tutorial
SI PUEDO, CON GUSTO LOS AYUDARE
SANHN